Expert Services for Professional Parking Lot Marking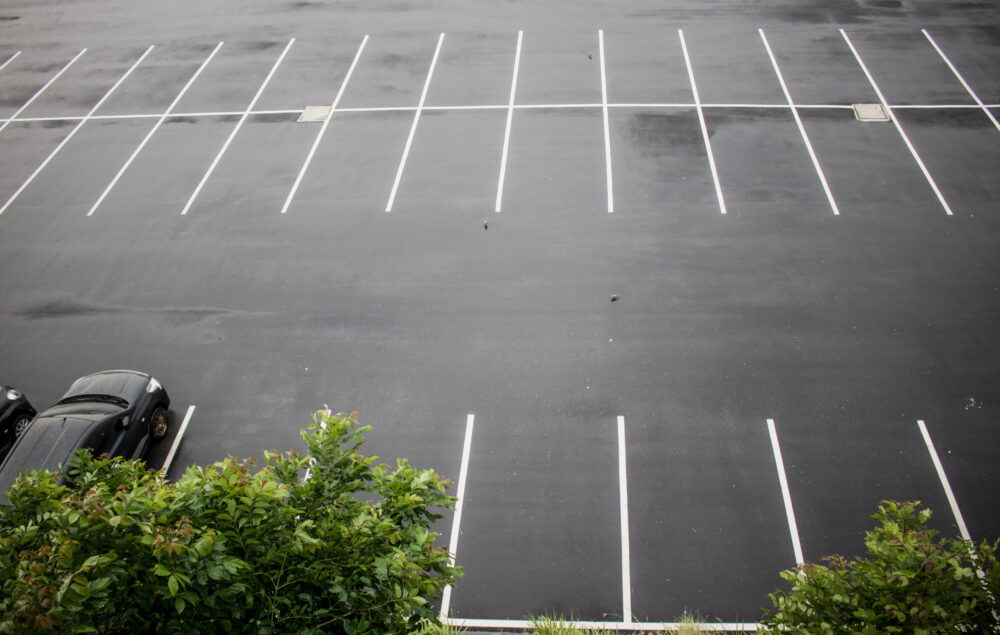 What kind of impression are you giving customers when they enter your parking lot? Faded-out parking lot striping and markings could give the appearance that you don't care about the quality of your business. Customers may find it challenging to safely navigate your parking lot due to dull, faded pavement markings and parking spaces.
We're aware of how much a freshly painted parking lot contributes to making an impression. That's why Greyline Pressure Washing & Restoration offers a parking lot striping service. Our professionals have the knowledge and equipment to create a clean and well-maintained look for your parking lot. We'll get the job done effectively to ensure your customers are satisfied with the quality of your commercial lot.
Reliable & Responsible
Parking Lot Striping Services
The arrangement and labeling of parking lots involves careful practical planning, as well as an awareness of space planning and aesthetics. Whether your lot is small or several acres, whether you need new striping or re-striping, our experienced crew will make sure to strategically paint every designated space. We satisfy all requirements and can work around your business hours, customers, visitors, and your budget.
Why Commercial Parking Lot Striping Matters
Not only is keeping your lot freshly painted important for curb appeal and to maintain customer satisfaction. It's also important to take into account all of the potential accidents that could be caused by dull or missing markings. A visibly marked parking space ensures extra safety and prevents incidents from happening. Additionally, reserved spaces with handicap markings are legally required. Wise use of striping and marking can improve the flow of traffic, keep pedestrians safer and provide ease of use for pickup, delivery, and just accessing your business.
When you weigh the cost of investing in a clearly defined parking lot against the cost of fines, accidents, and liabilities for property owners, Greyline Pressure Washing & Restoration provides the single most logical and cost-effective solution. Your business starts in the parking lot. Ensure that you're making it easy for patrons to access your business or services.
Refresh Your Parking Lot
If you're looking for a professional parking lot striping service, then look no further. Give us a call today to learn more about our services and to get an estimate. We look forward to helping you create a clean, organized, and safe parking lot.